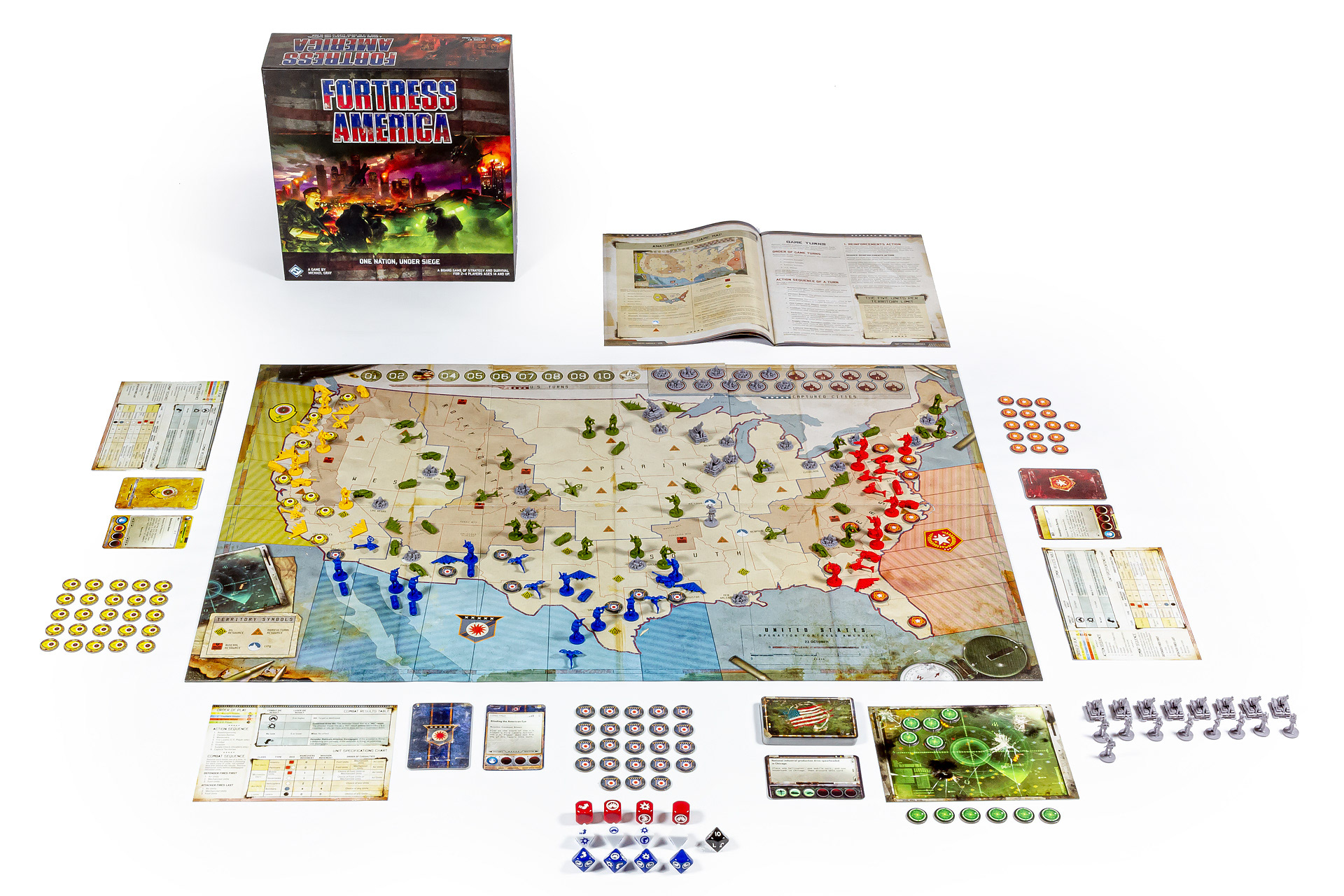 Fortress America, a board game of strategy and survival for two to four players, imagines a gripping, not-too-distant future in which the ugly specter of war has once again encircled the globe.
Featuring beautifully crafted components (including over 300 detailed plastic figures), Fortress America thrusts players into a frightening geopolitical scenario in which diplomacy has failed, and World War III has begun.
A classic game with new graphics
This updated version of Michael Gray's 1986 classic includes a new and complete graphic design done by David Ardila at Edge Studio, while maintaining the essence of the original.
The theme was inspired by several war elements such as resistance war stencils, burning papers but mixed with little retro futuristic and Sci-fi visuals, simulating liquid crystal displays devices, green interfaces with radars, etc. In other words, the Third World War in a near future, but reminiscent of the '80s.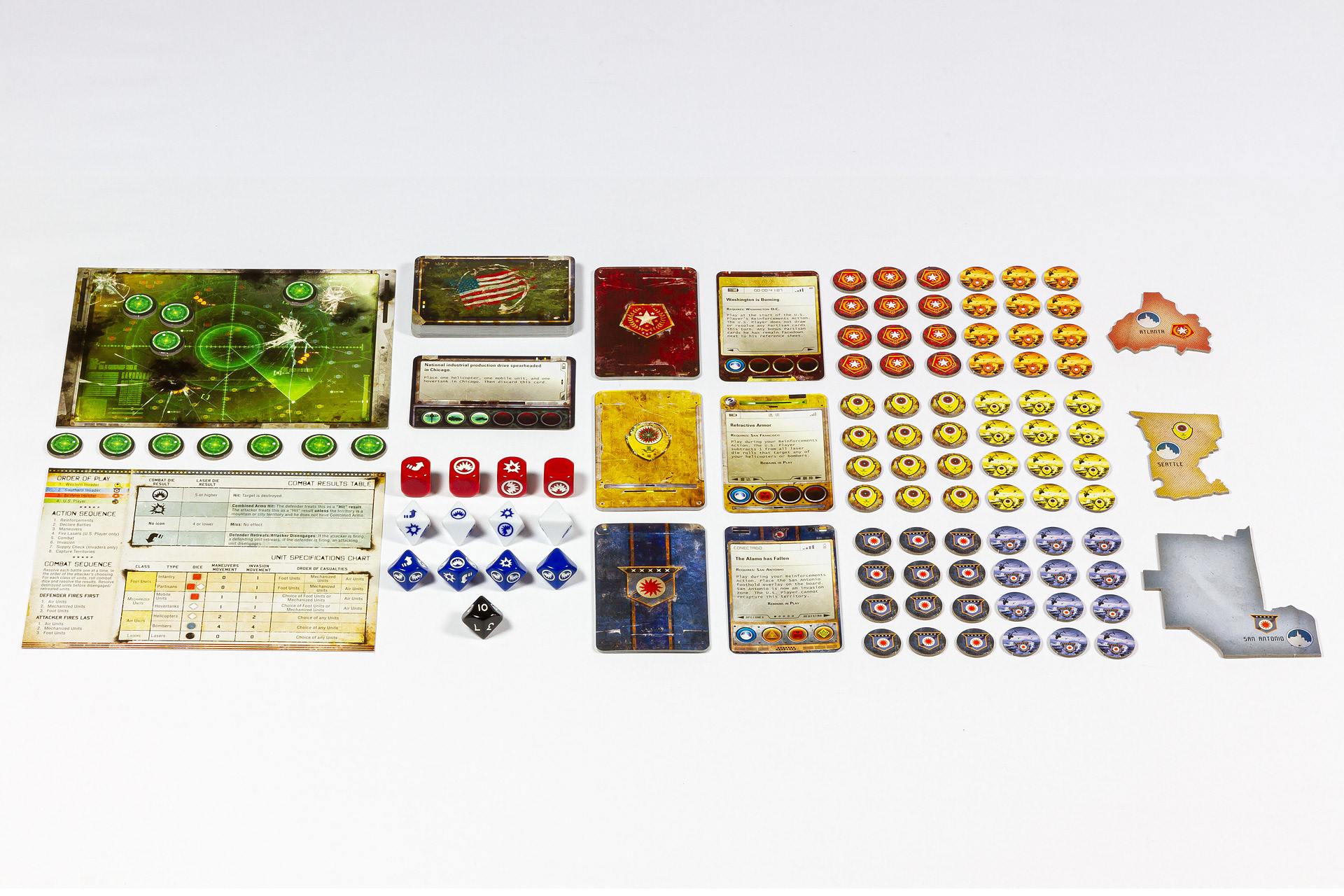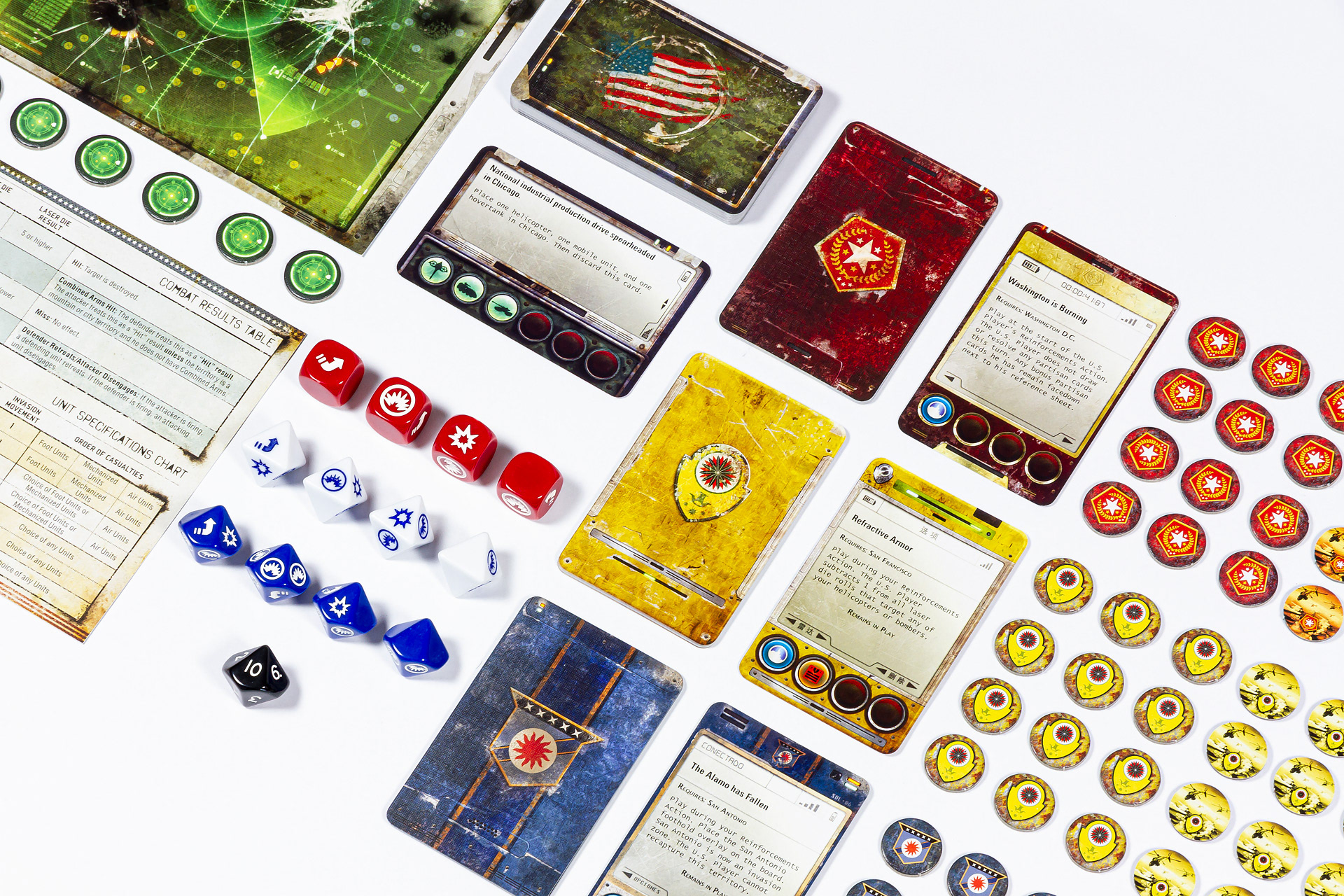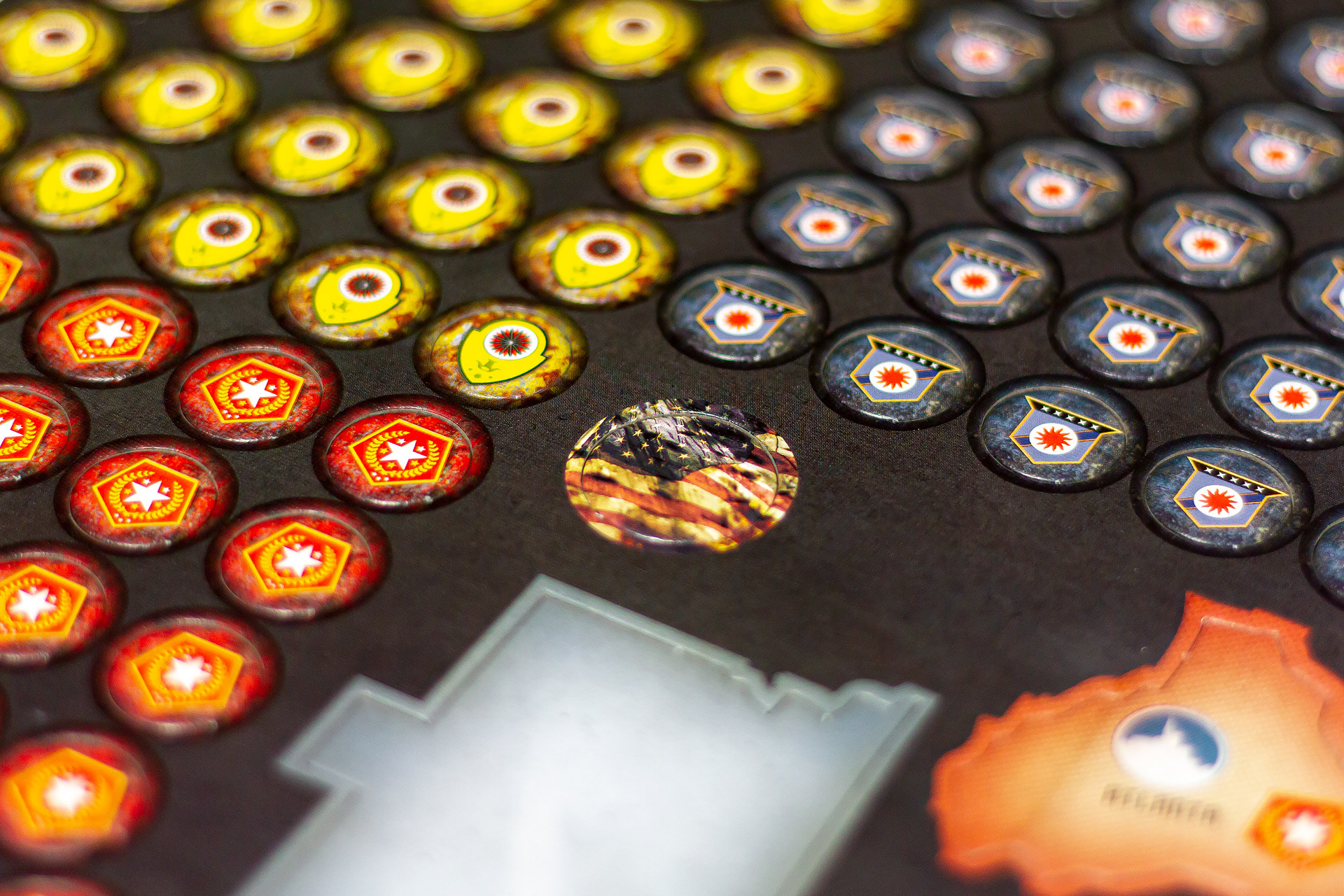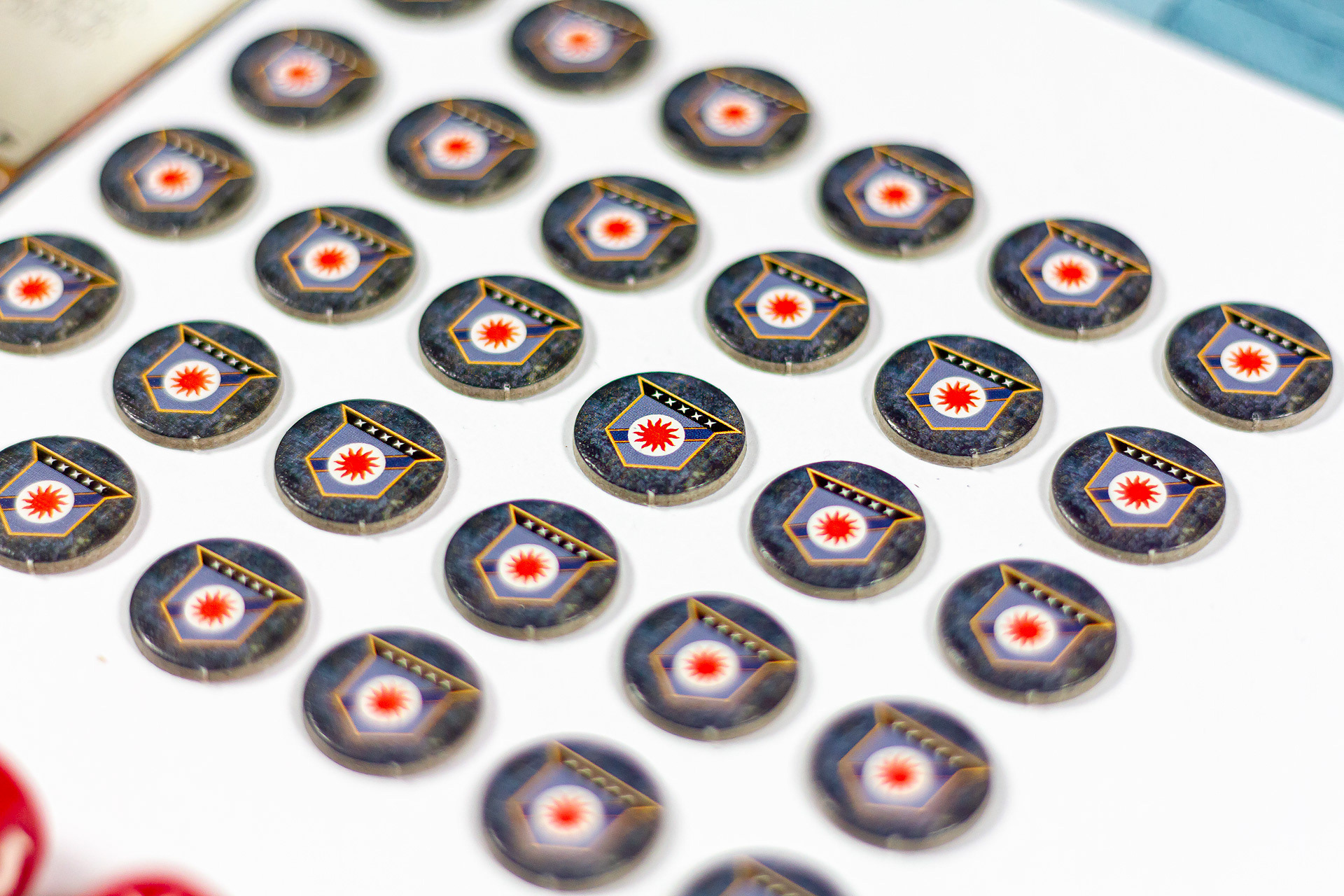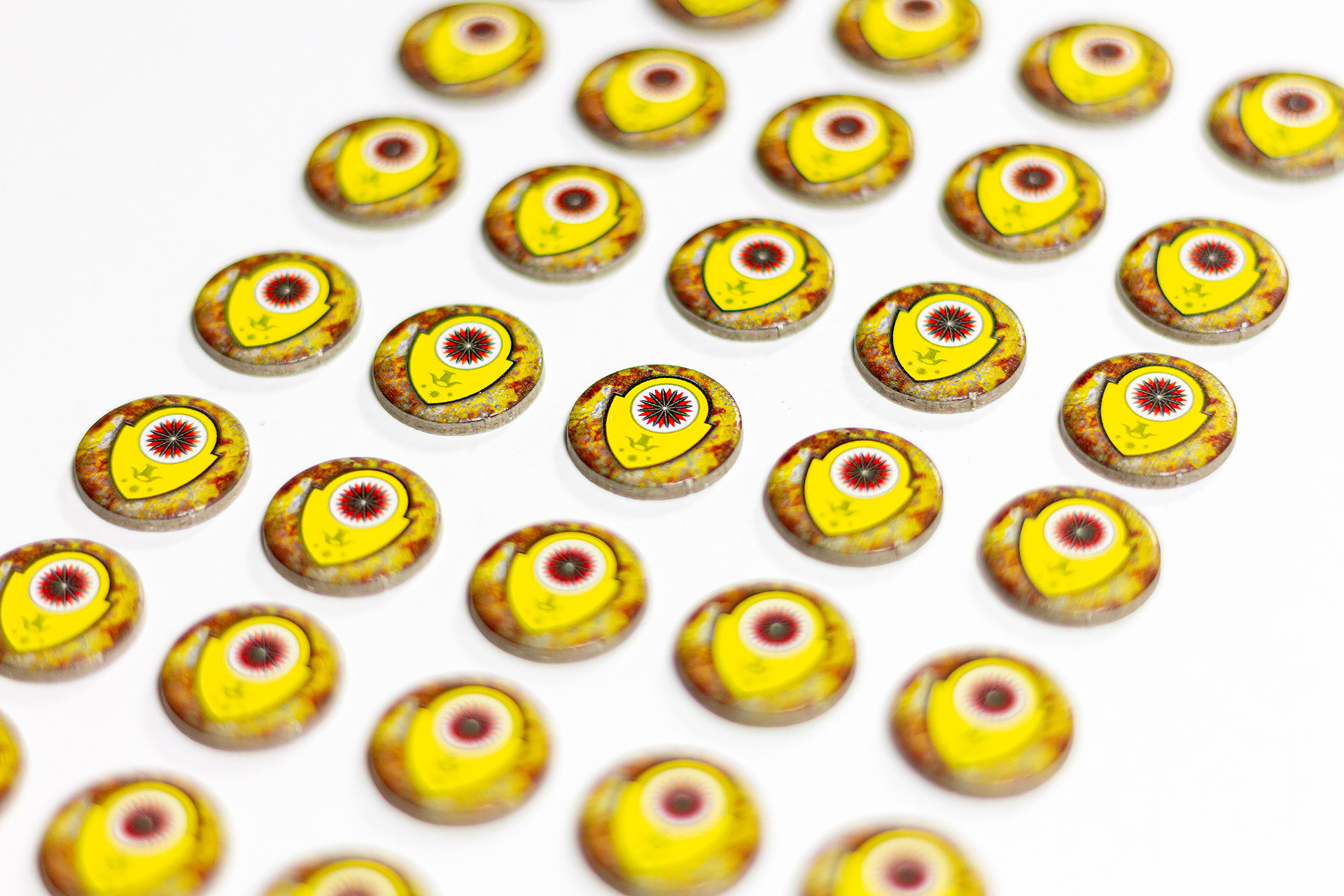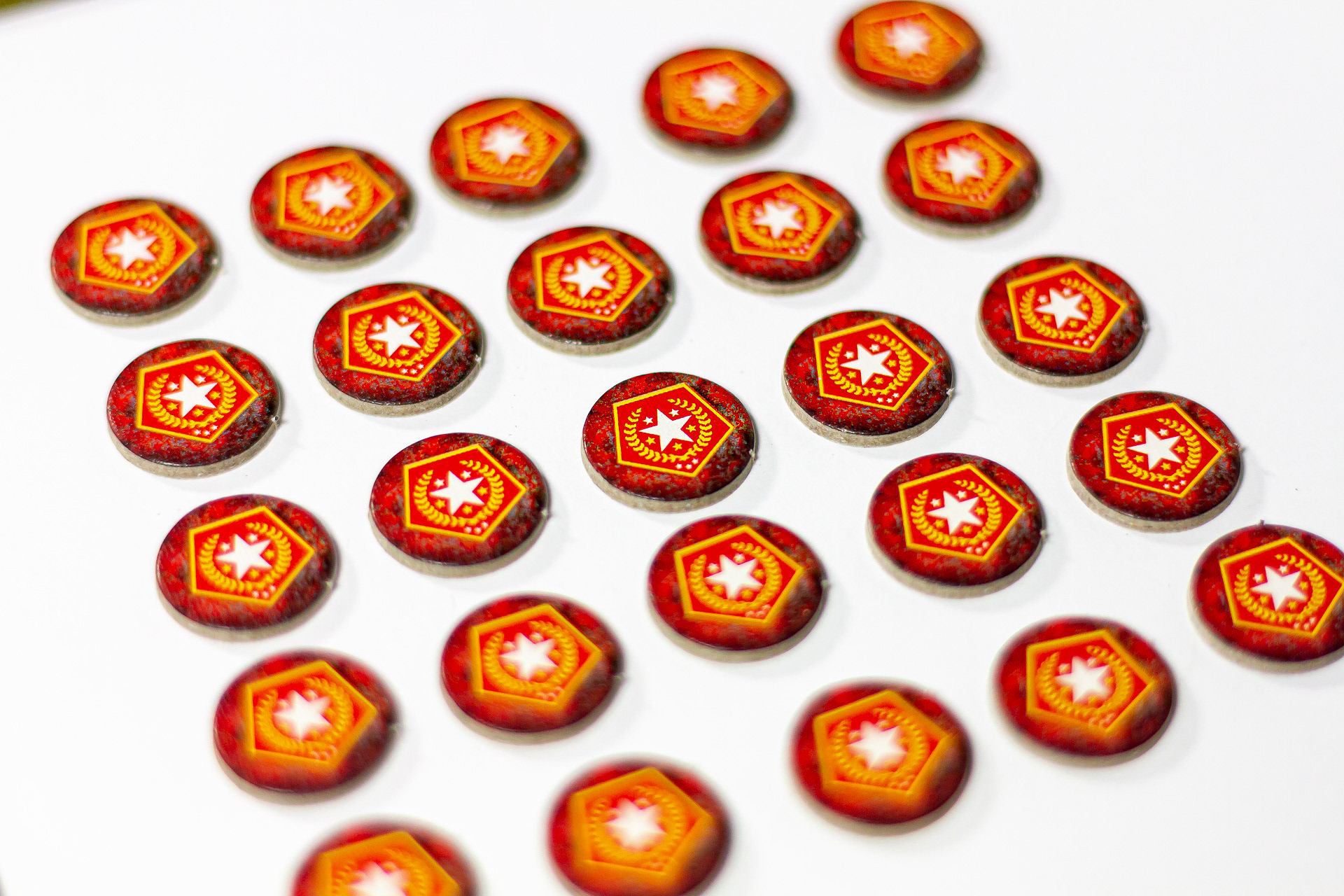 All the cards simulate a portable device to communicate the instructions to the players. There are Partisan cards in green and Invader cards for each faction. All the devices show a hard effect of erosion by battlefield damage. There are a lot of small details like the smooth shadows in the liquid crystal display, scratches, leds...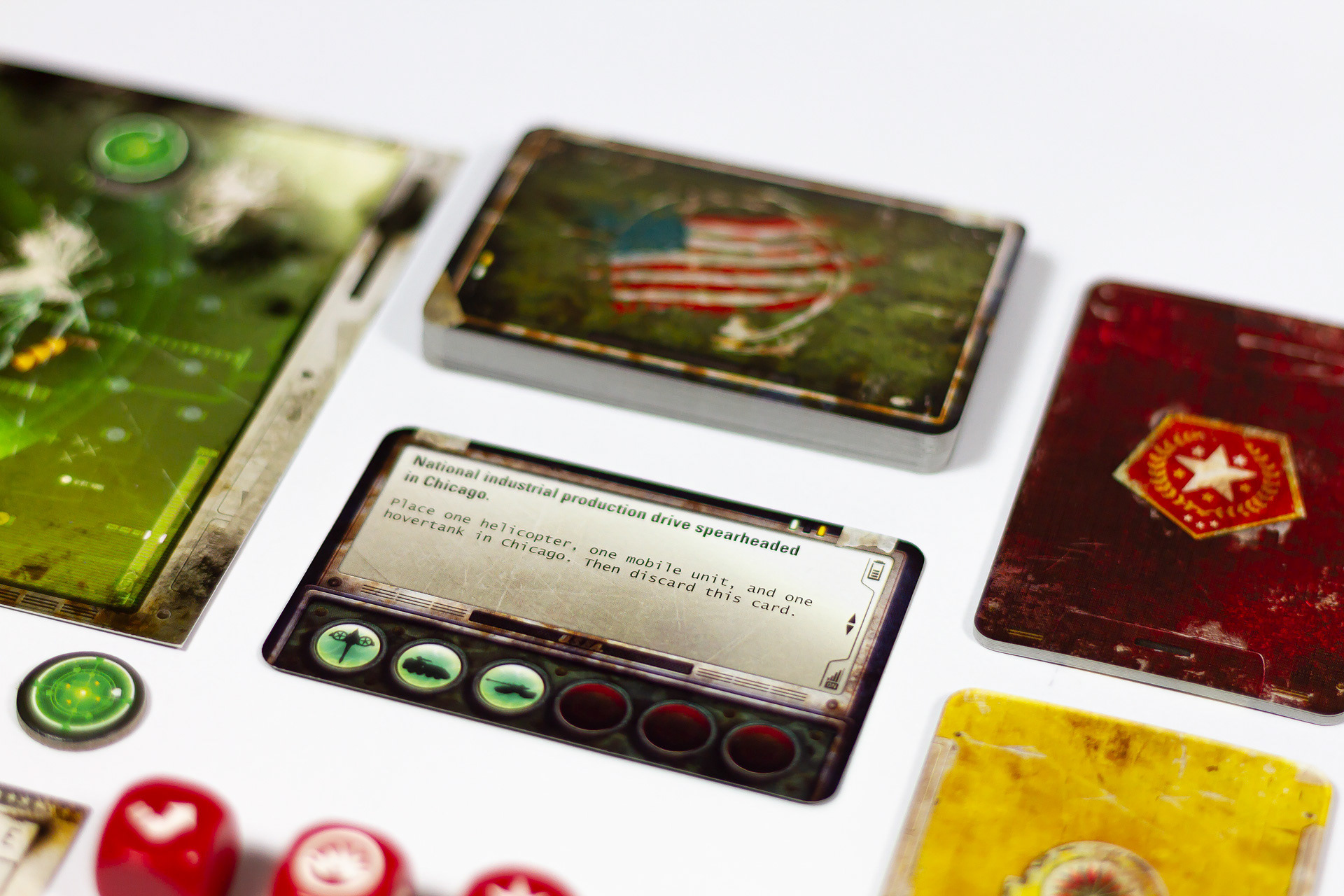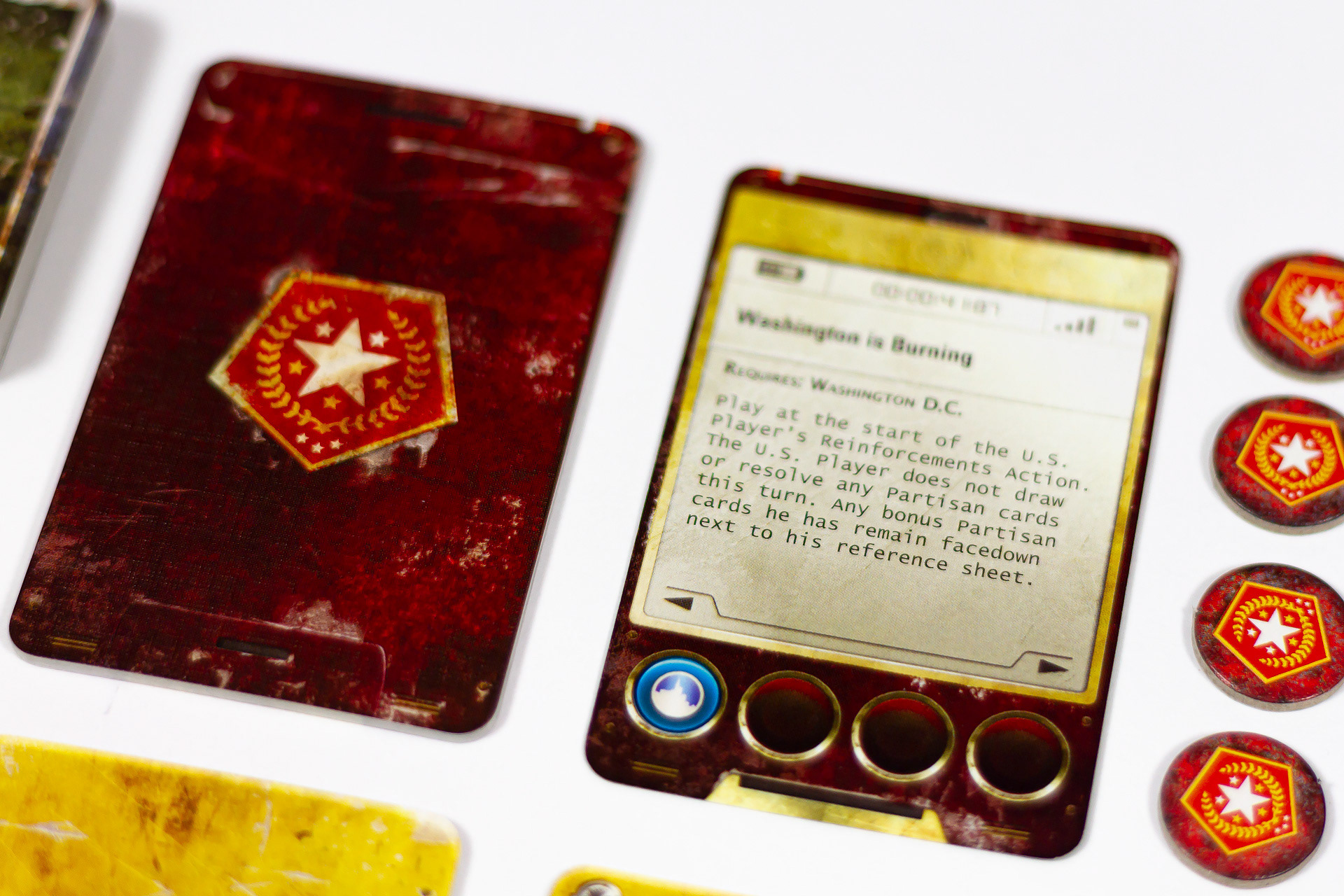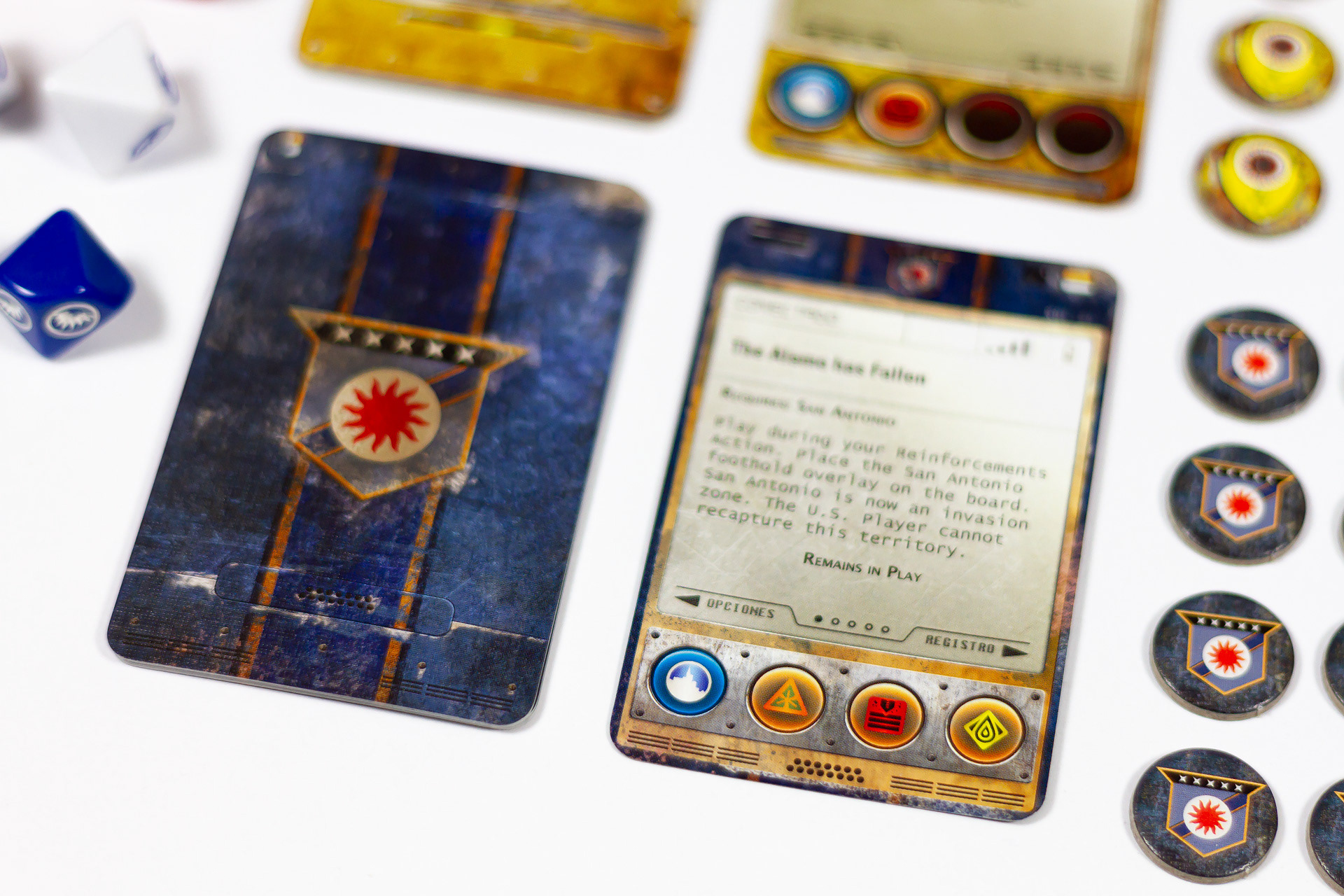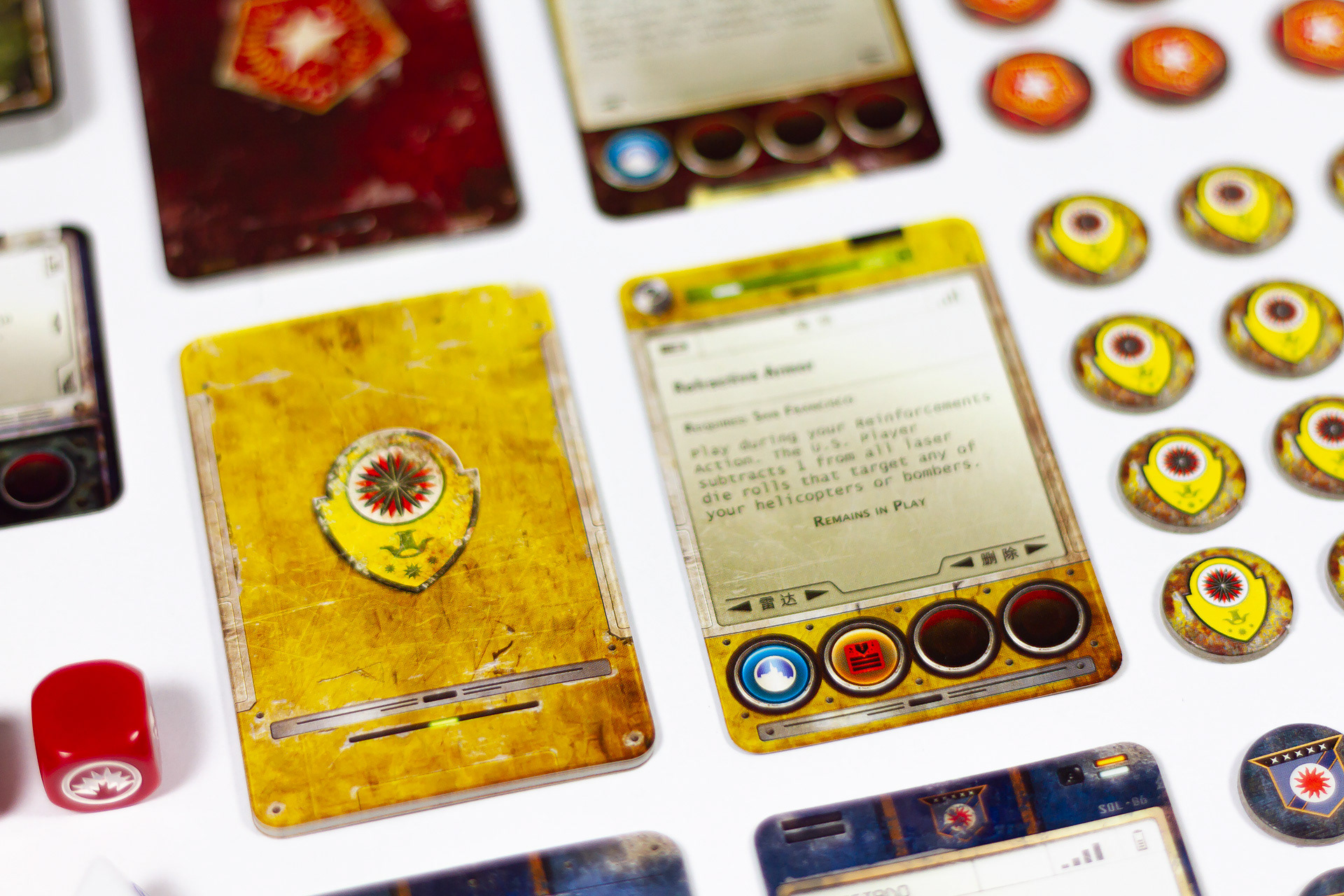 The board represents a big paper map of the USA territory spread out on the asphalt. It appears quite damaged due to it being used on the battlefield. The aesthetics are shared with the rulebook one, and include screen patterns, dirty and worn effects.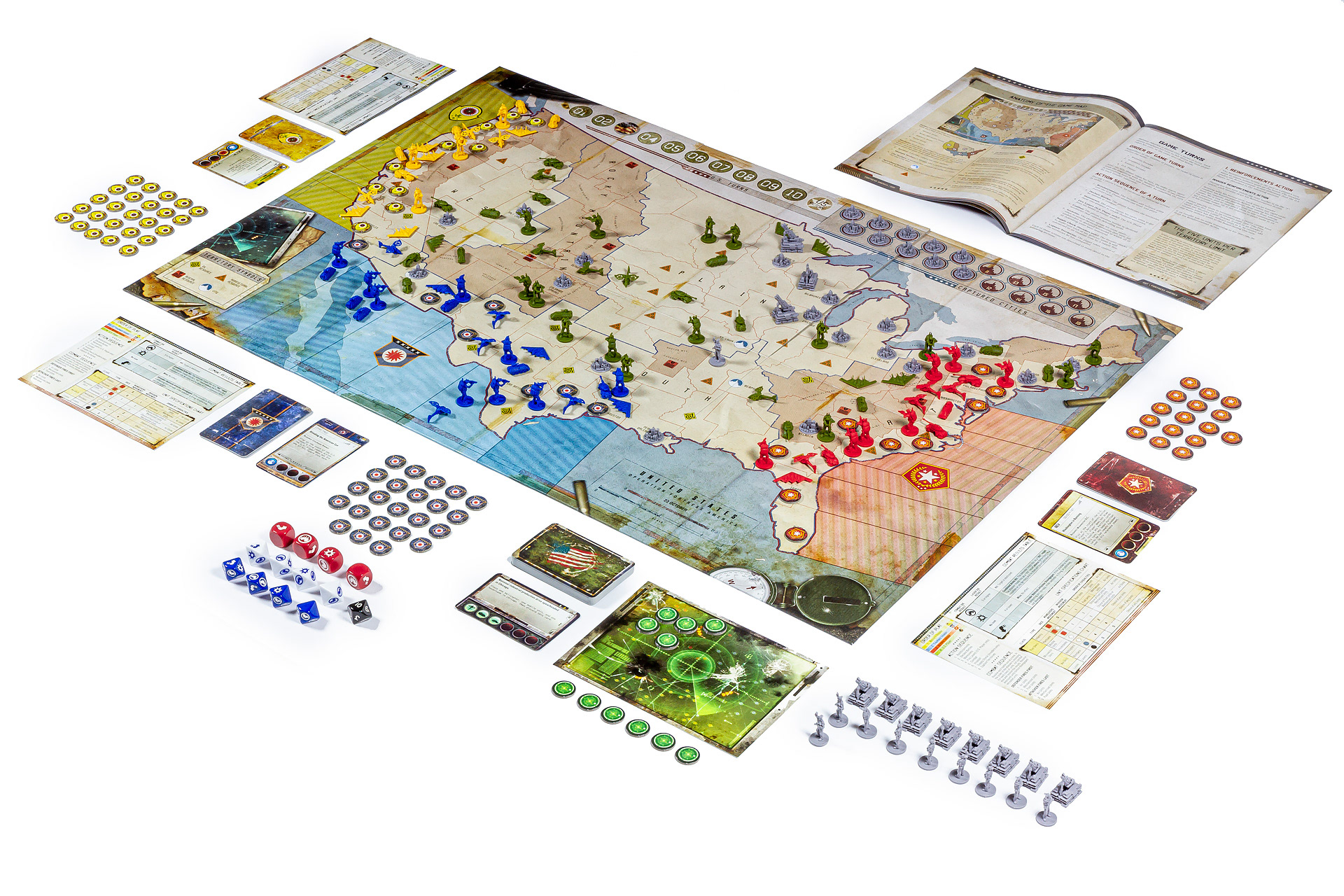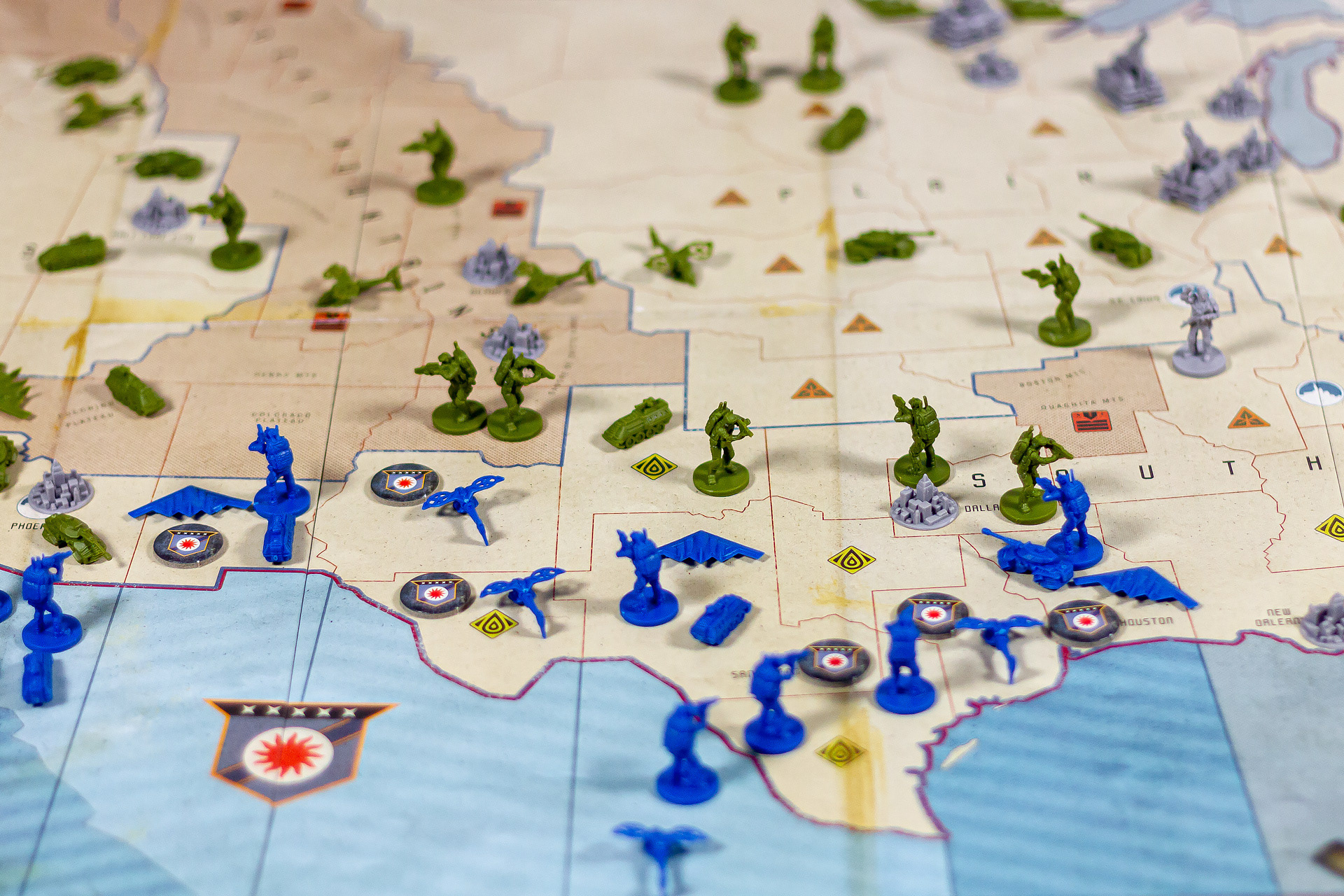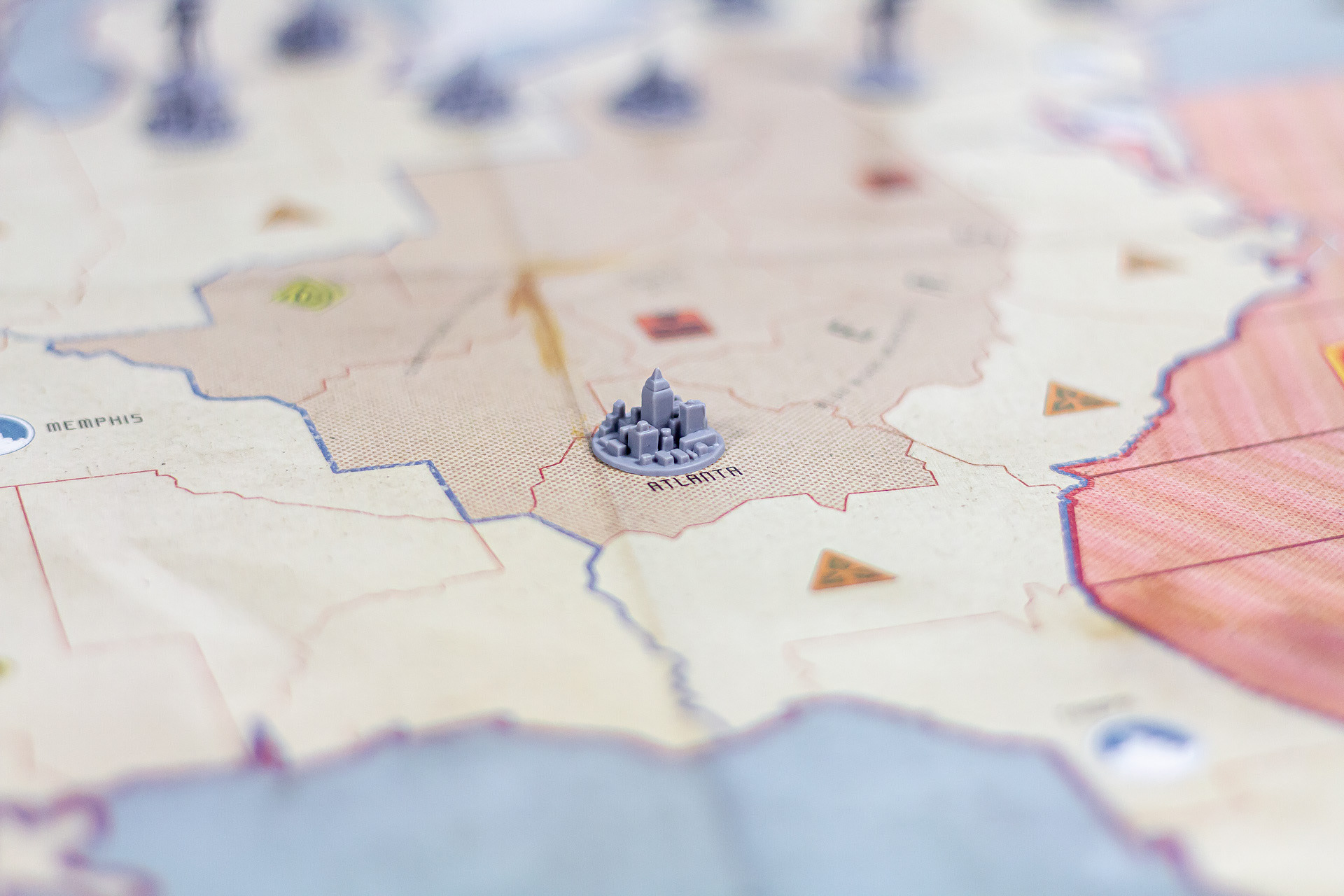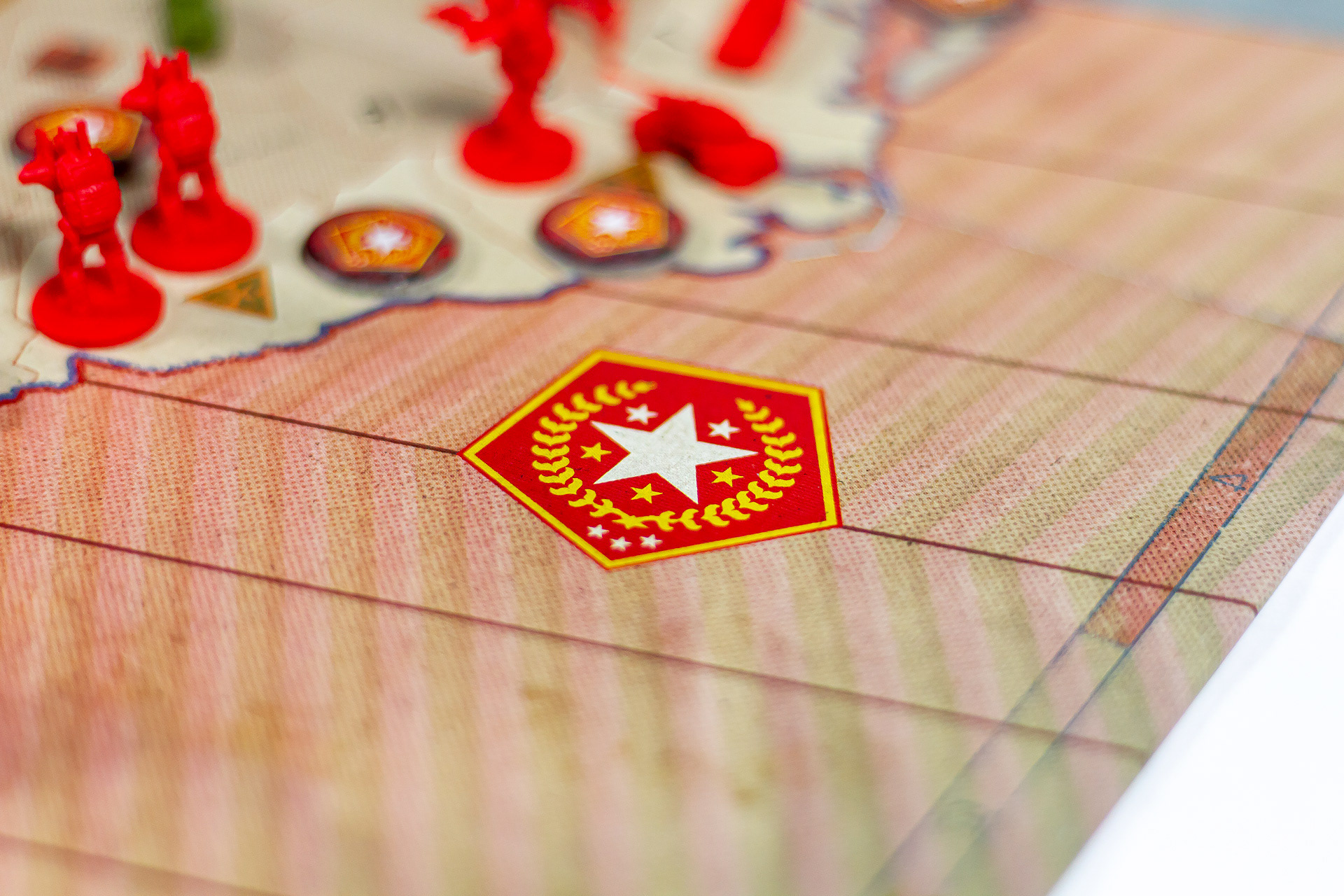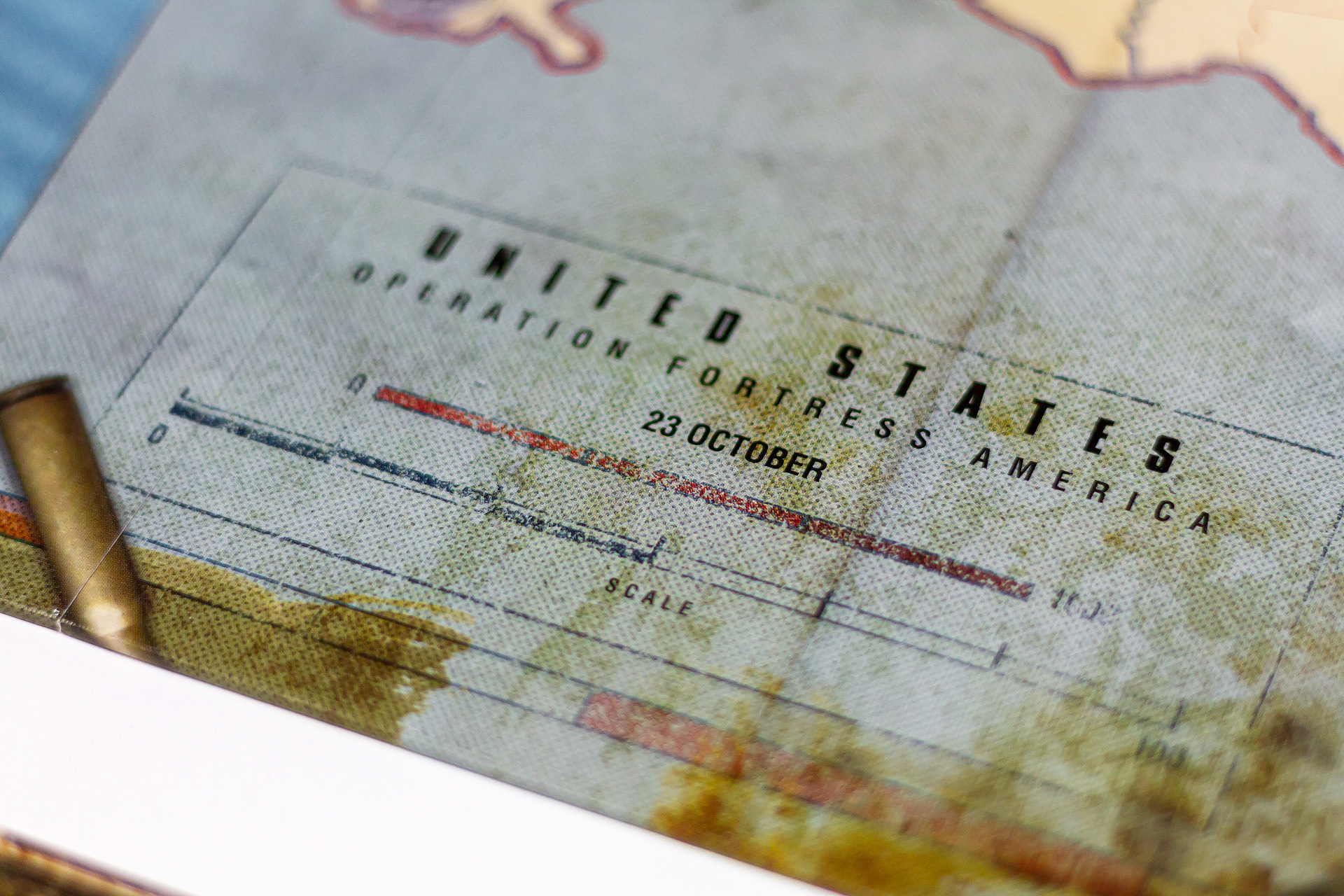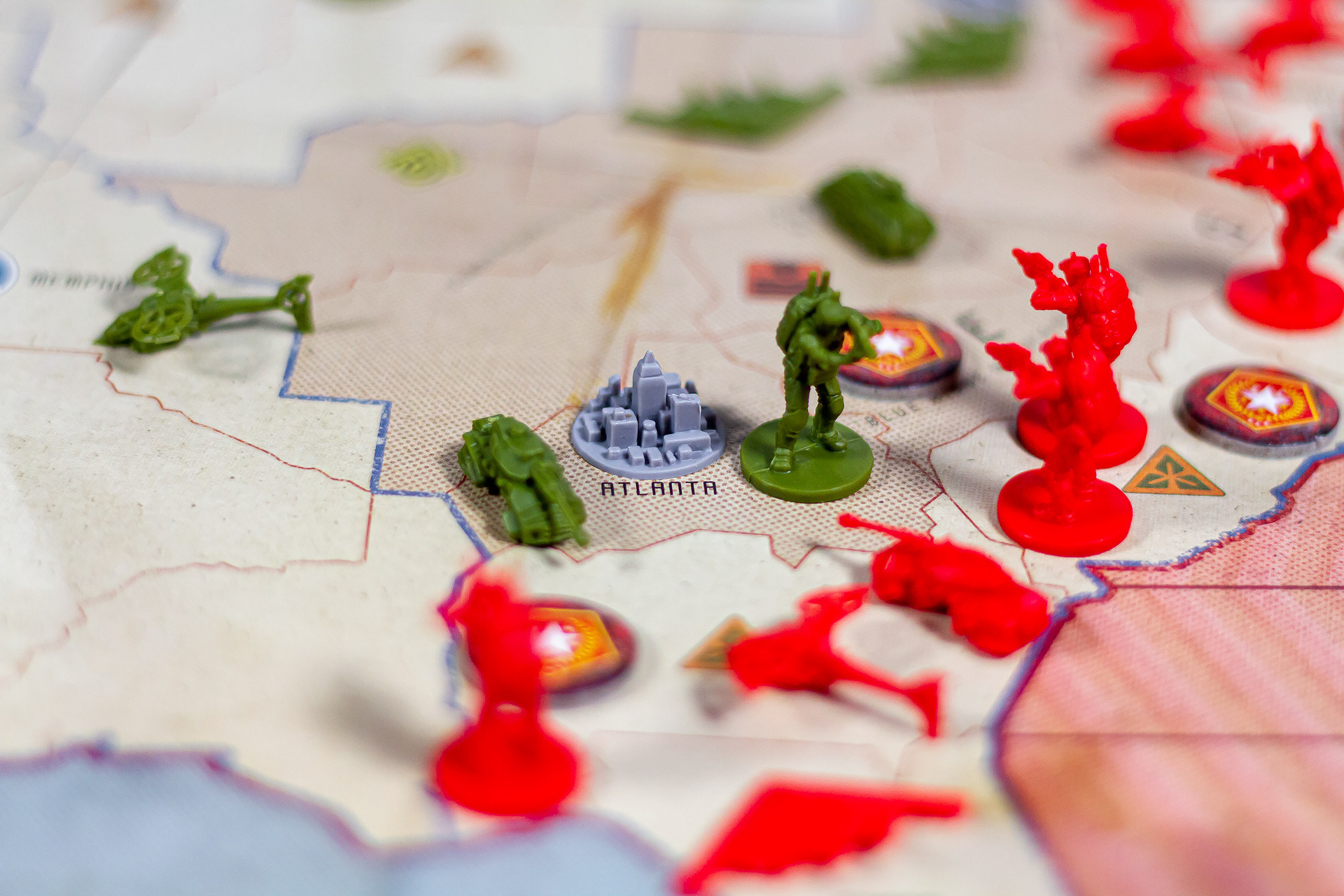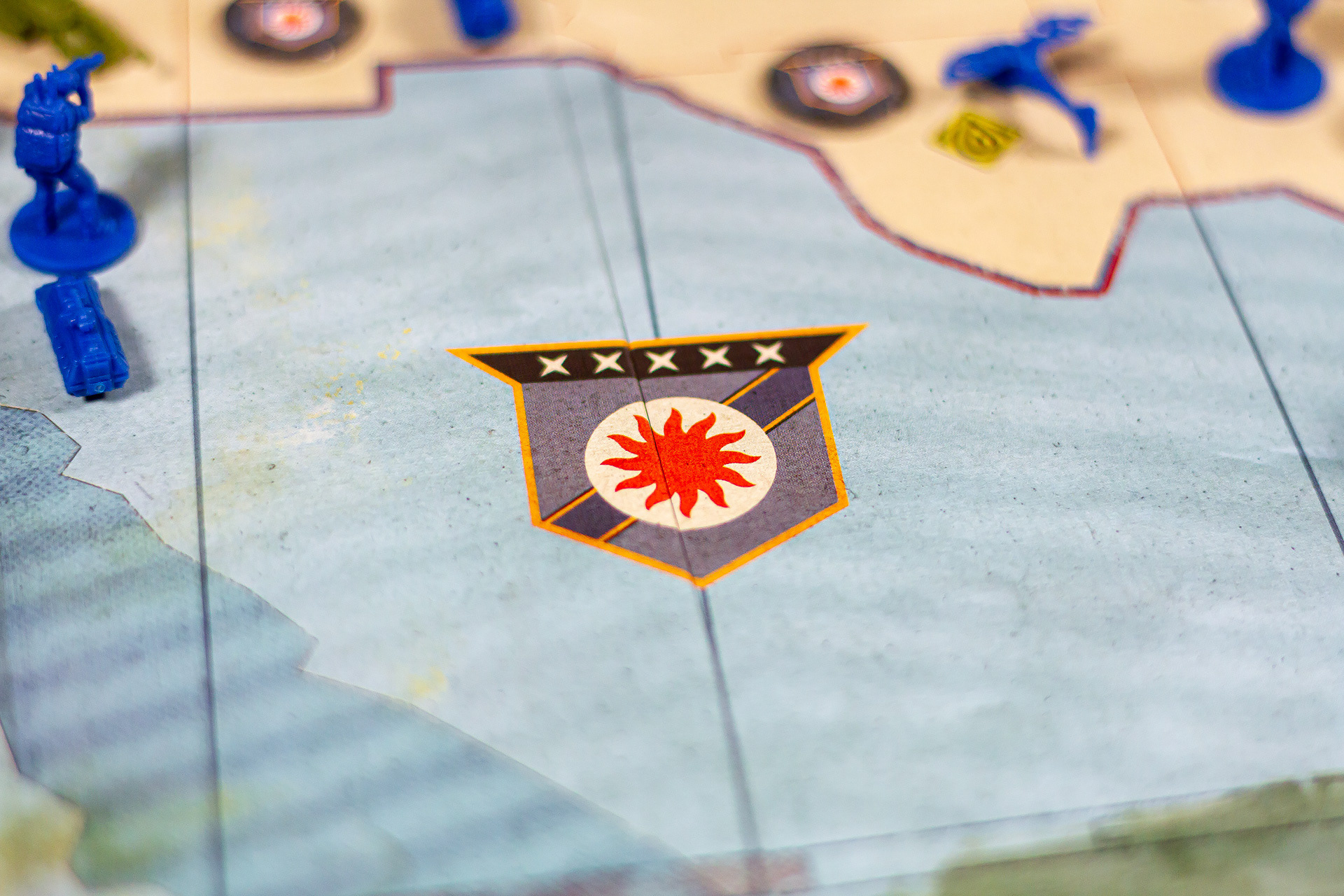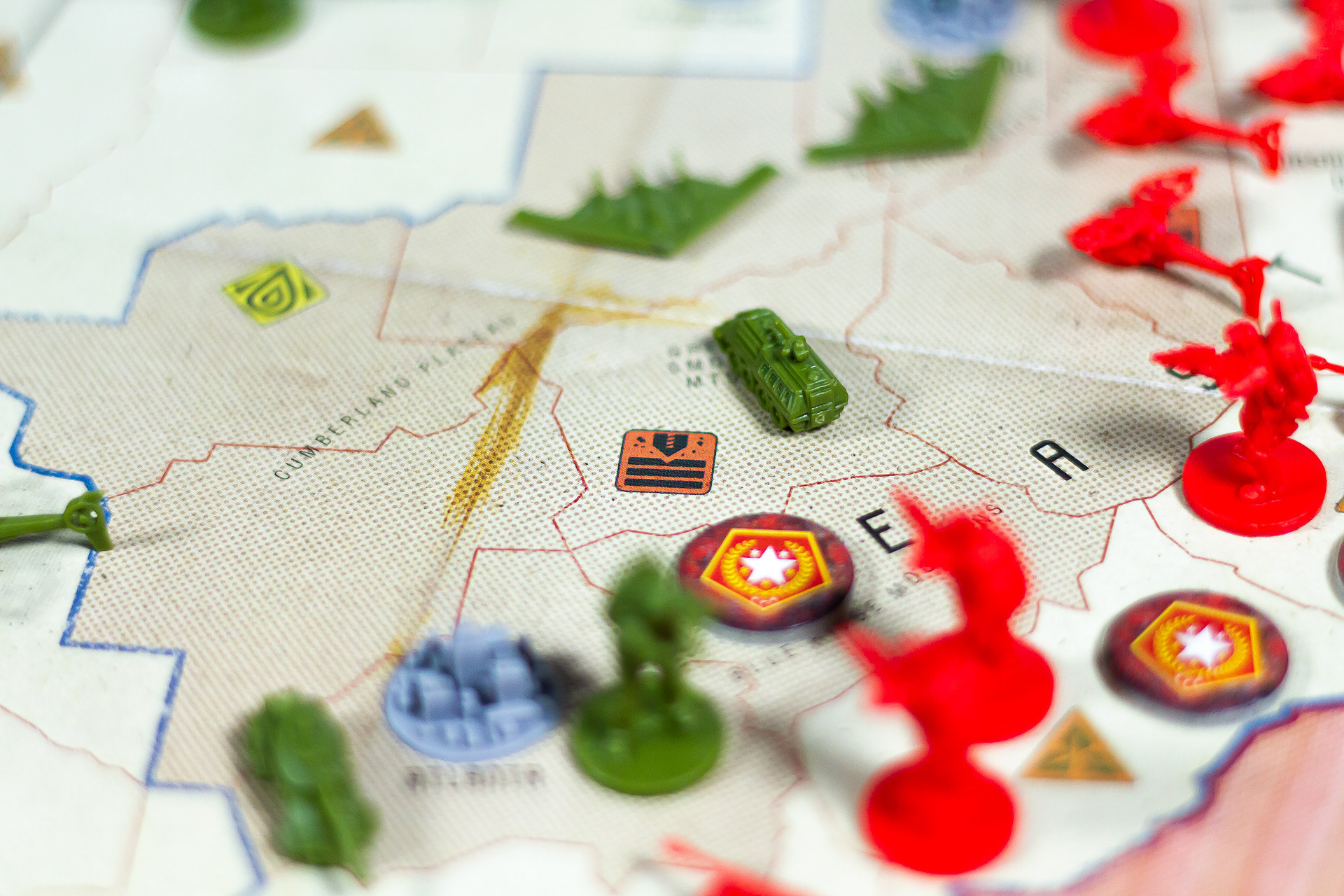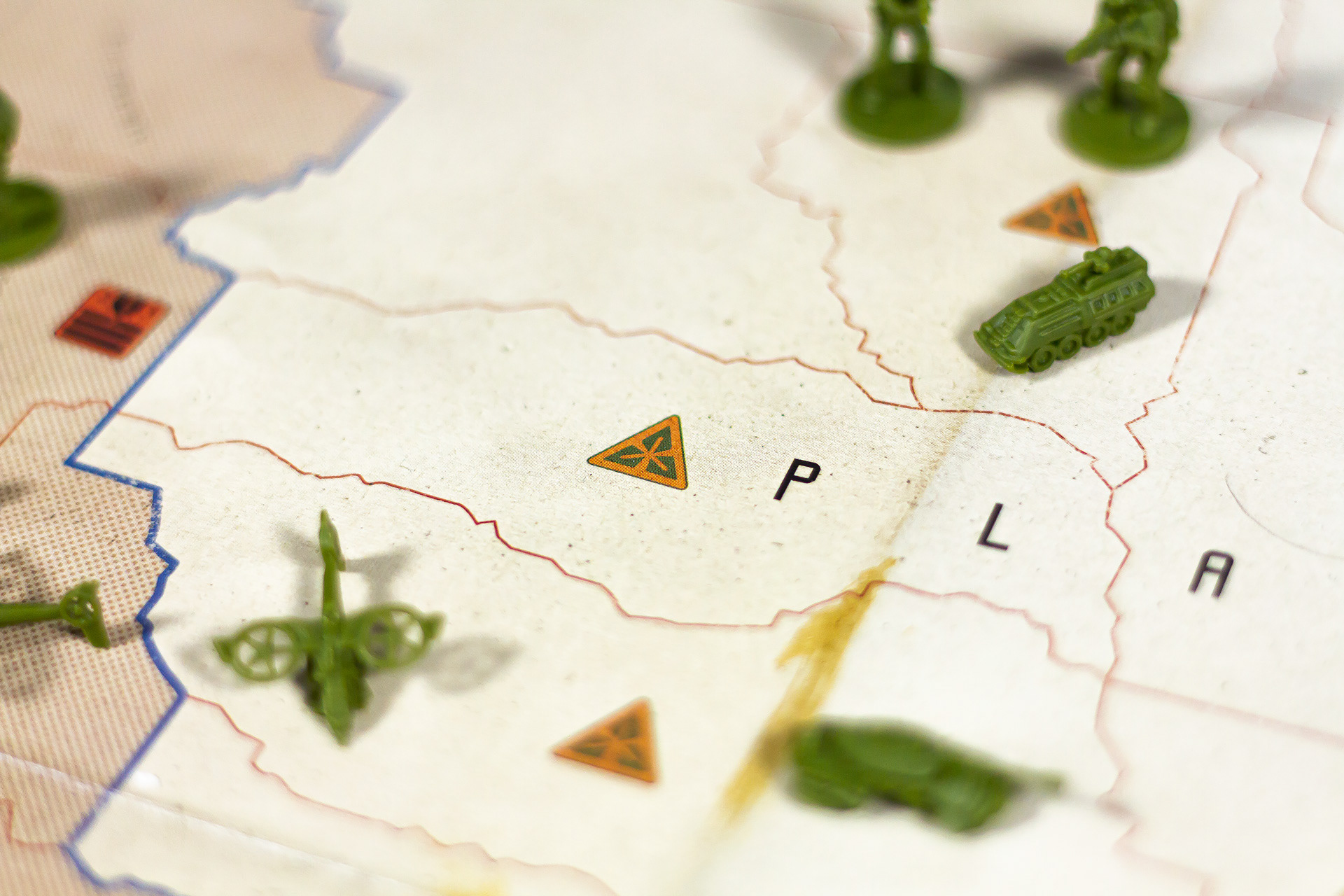 Inspired by the colors from the flag of the United States, but darker and desaturated, the rulebook shows a scenery of violent war. The fonts were chosen with a future war in mind by using modern stencil effects.The background textures and sidebars add an extra sense of damage.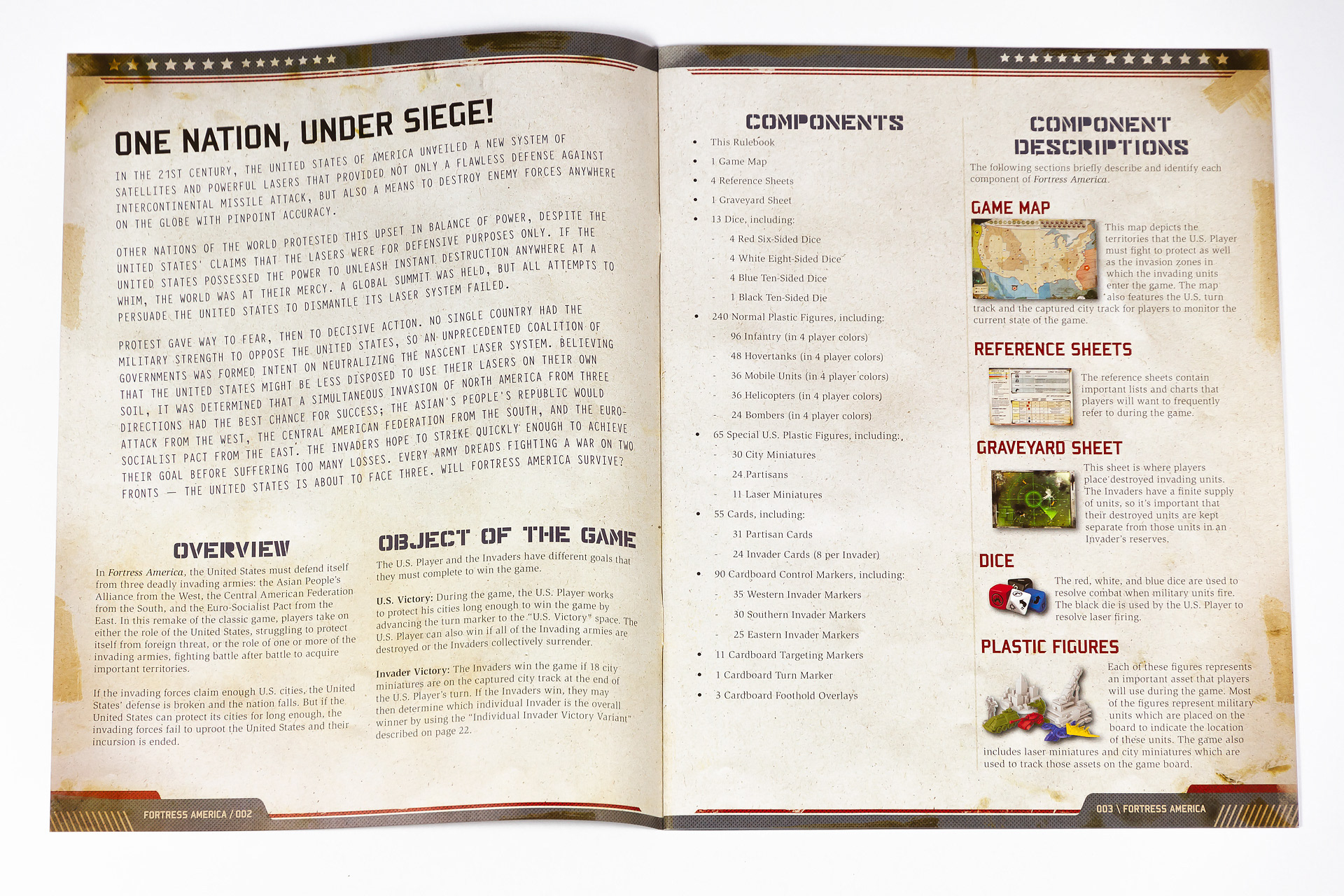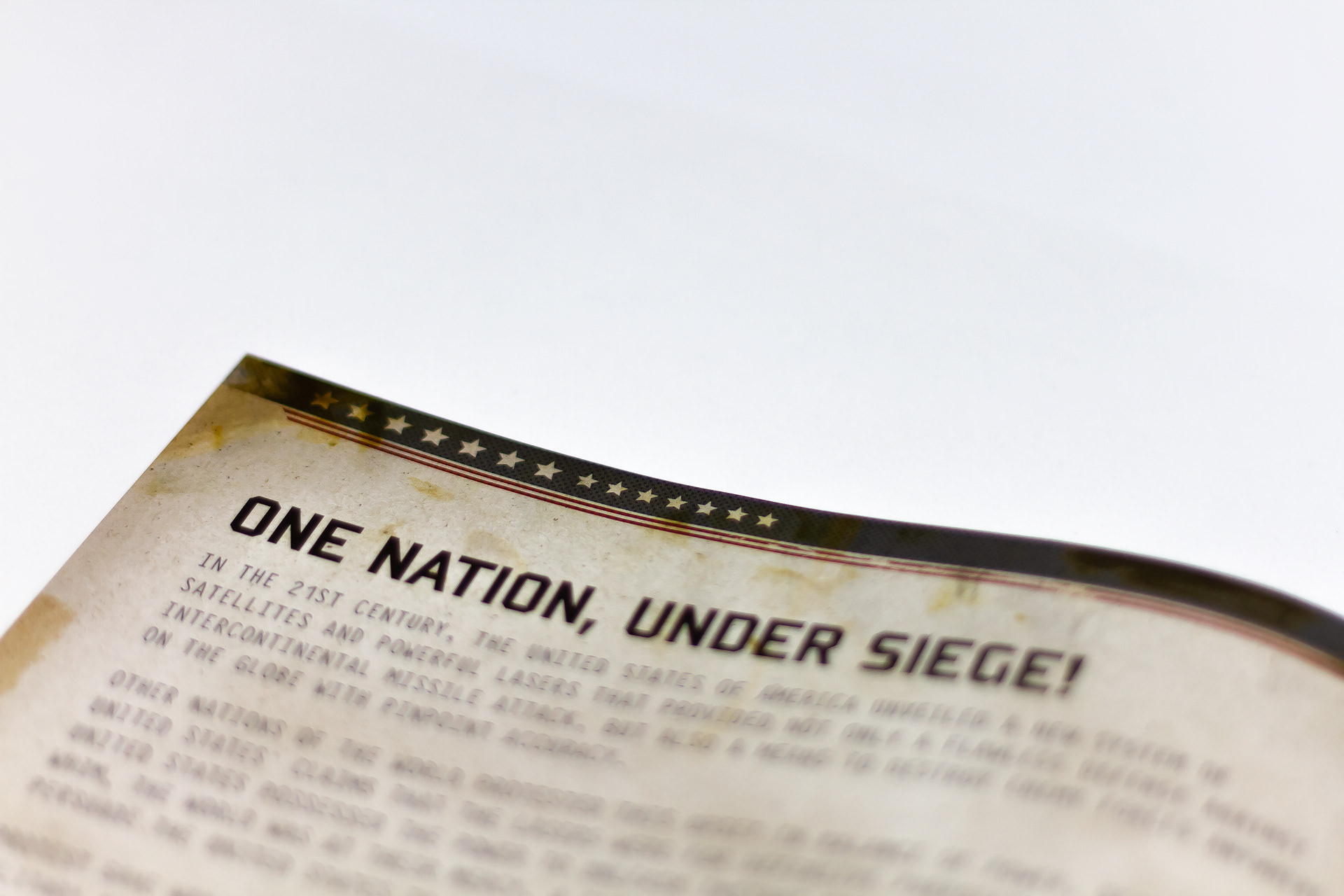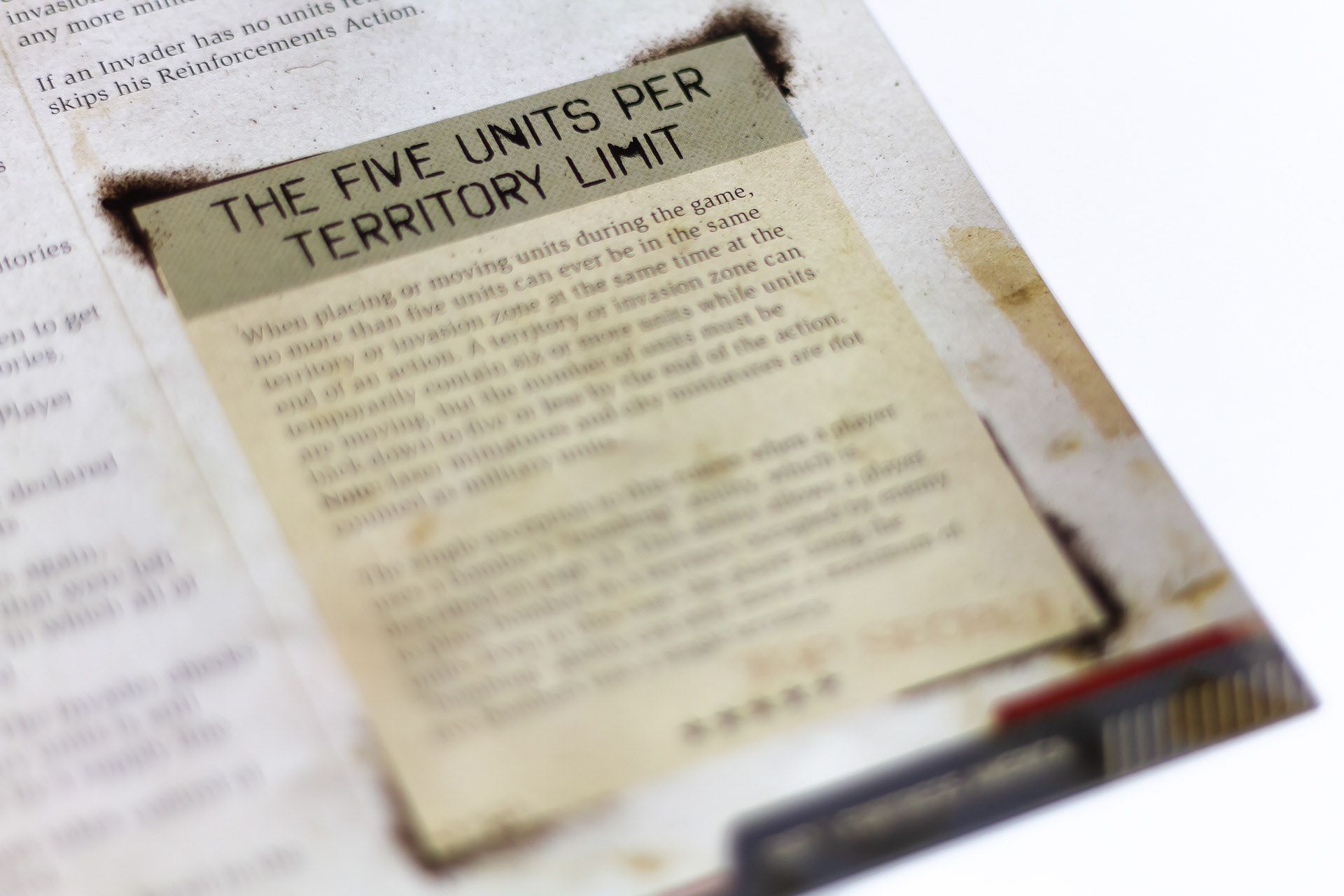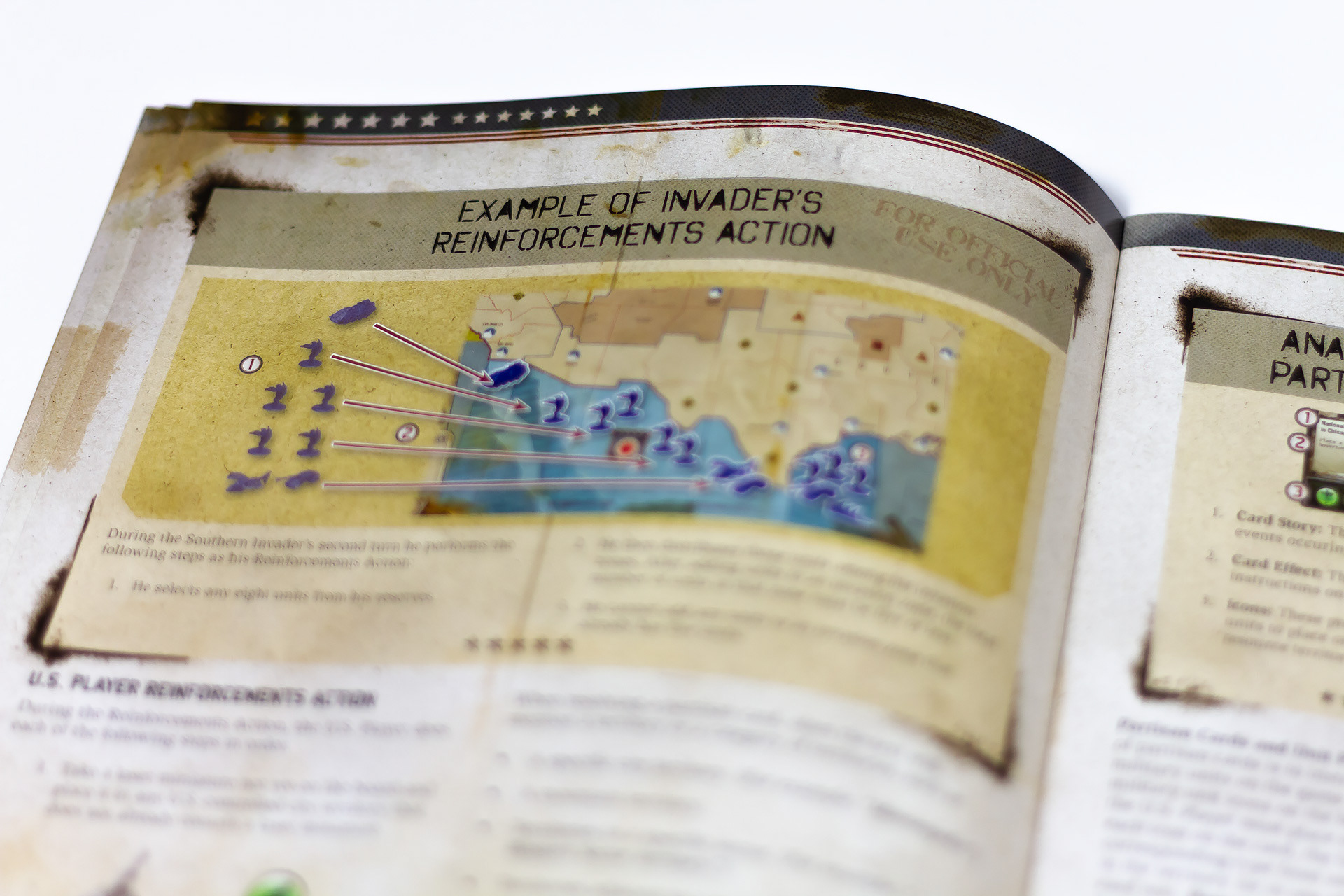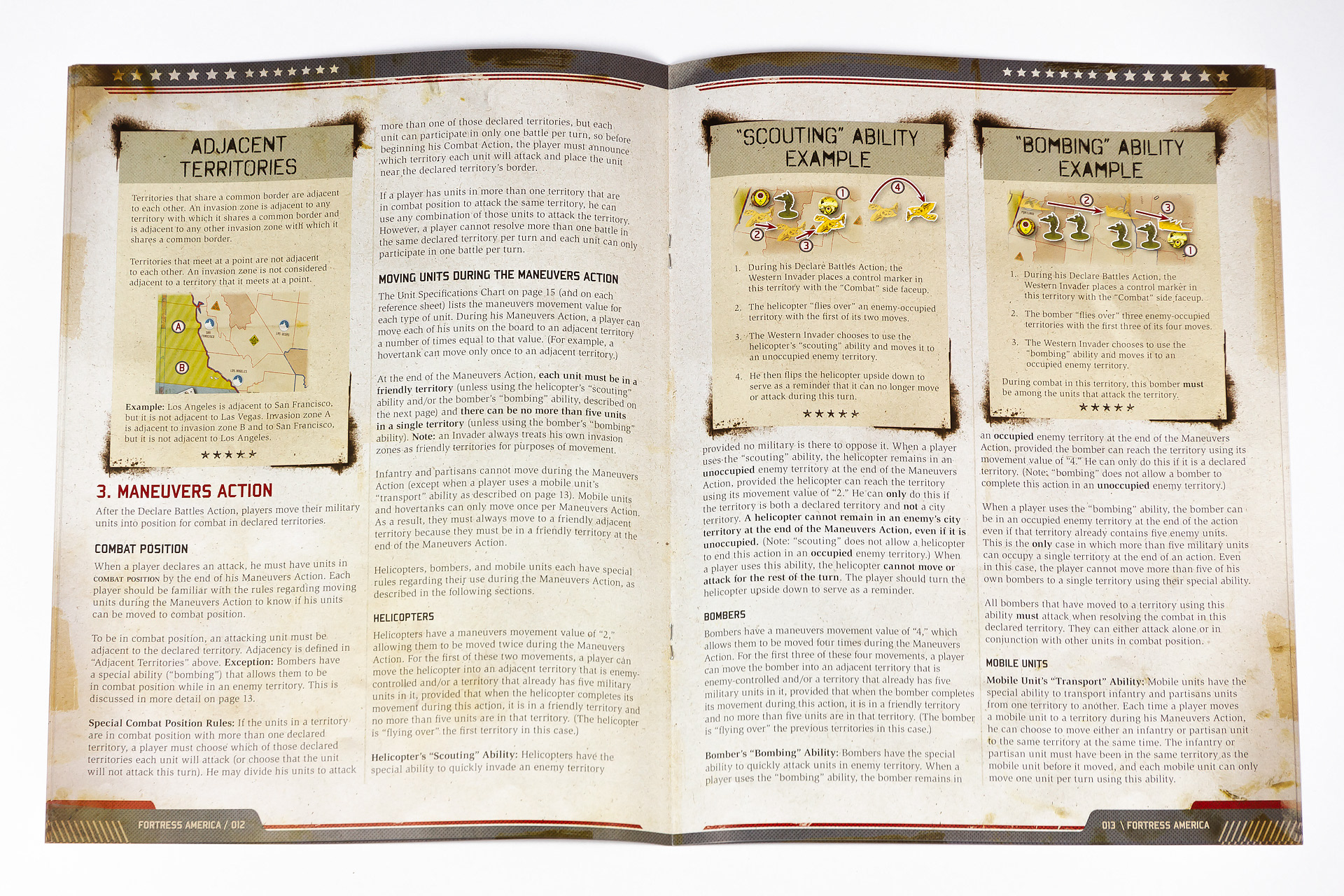 The icons of the dice were customized for this new version of the game. Furthermore this version adds some new components such as the Graveyard sheet.