Ink & Voltage: Just like a handmade brushstroke, but in a high-voltage sense of the word. There are volts of thrilling visuals running from my electric veins, sparkling, ready to be expressed. Because tabletop games are an artistic, exciting, and fun social expression, they need amazing graphics to perfectly communicate the theme of the project.
And this is the mission of
InkVoltage.com
, my professional brand that I have created to pursue this ambition.
Discovering myself as a Graphic Designer and Illustrator for games
When I joined Edge Entertainment (EDGE) in 2005 ‒ a Spanish game publisher, acquired by Asmodee in 2017‒, I didn't know anything about games, just Monopoly, chess, etc, the classic ones. At that time, I couldn't imagine that working on tabletop games would be such an amazing thing. And I discovered that I am good at this!

So, EDGE was a great opportunity to grow up as a Graphic Designer and Illustrator and to make great friends.
The first projects included several versions of the website and animated Flash trailers of EDGE's published games, in a time when videos and YouTube were not very popular. Yes, this was a long time ago...
Thanks to this work and the Spanish editions of their games, it attracted the attention of
Fantasy Flight Games
(FFG) and other companies such as
Chaosium
, Rackham, or Alderac Entertainment Group (AEG).
At the same time, I designed the graphics for important American and European publishers in EDGE Studio, a former department of EDGE ‒ now an independent studio focused exclusively on role-playing games ‒ dedicated primarily to offering graphic design source kits to other companies via FFG
IPs
and
licensing
.
I'm very proud to have been able to play an important role on such ambitious and successful projects and help a small company grow and flourish.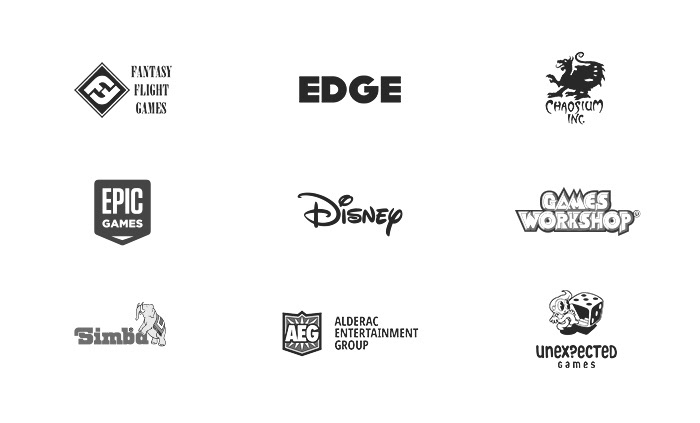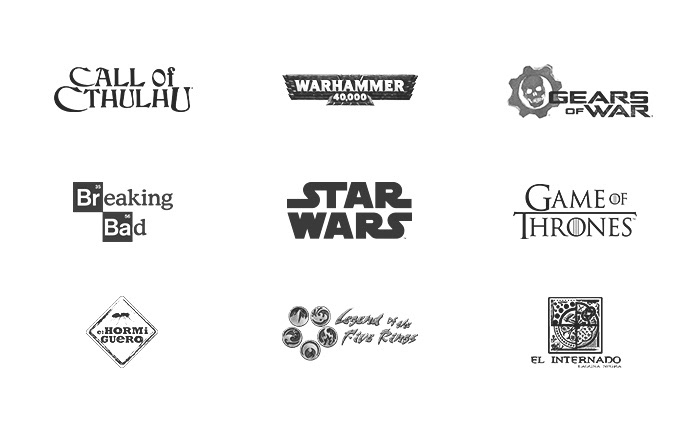 Freelancing, my InkVolts for your project

Since 2016, I've been working as a freelancer, and I have collaborated several times with
Corey Konieczka
‒ one of the best game designers of all time ‒ and
Christian T. Pertersen
‒ former Asmodee North America CEO and FFG Founder ‒ in their respective new projects.
So if you have a project (an indie game, an AAA IP, a new Kickstarter project, or another related game) and you are looking for an Inkvoltage graphic design, I'd like to hear from you and discuss
freelancing services
, commissions, or any other opportunities.
More than games at DavidArdila.com
Well, I started in the hobby game industry in 2005, but my professional experience in other artistic areas and visuals stems from the 90's.
I worked on websites with Flash, creating official websites for famous Flamenco artists such as Estrella Morente or Belen Maya; I worked on 360º photography before Streetview was a trending topic.
Furthermore, I exhibited my paintings proyects twice in Galería Edurne, one of the main contemporary art galleries in Madrid, Spain ‒ this while studying Fine Arts in Granada University and then in the Basque Country University (UPN), Spain.


With regards to my hobbies, I love Lego, comics, manganime, movies, videogames, and visiting Japan to enjoy its traditional & pop culture. And sometimes... I play a board game. ;-)

If you are interested in other personal projects, and in my really (not) interesting life, you can visit
my personal website: